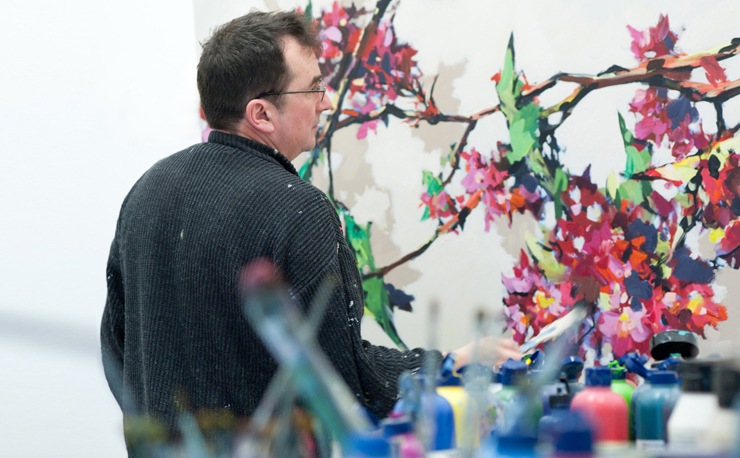 Artist Jörg Schemmann – Regensburg
In Jörg Schemmann's landscape paintings, one can only see the vastness of the sky, not the horizon itself. The large paintings of pine forests, fruit trees and plants are dominated by a light of high contrast, which creates depth and range in a weightless image world. The images resemble photographs from a distance, but are in fact pure and uninhibited paintings that have little to do with reality or effigies. The viewer gets magically and quietly drawn into the visual event. The viewer might take a share of some sort of feeling of freedom, if he or she truly gets involved. That is what Schemmann seems to want. But the mediated endlessness leaves enough room for interpretation.
Mundus - Kunstmagazin 3/2019...NN-Preis 2019
Künstlerportrait Jörg Schemmann in Mundus...siehe unter "Presse"